Launched on 27 September 2011, WooCommerce has quickly become a benchmark e-commerce solution for e-merchants, thanks to its simple installation, personalisation and use. Indeed, this open source extension for WordPress allows any company to create an on-line shop with ease. Note that today it has more than 380,000 users worldwide.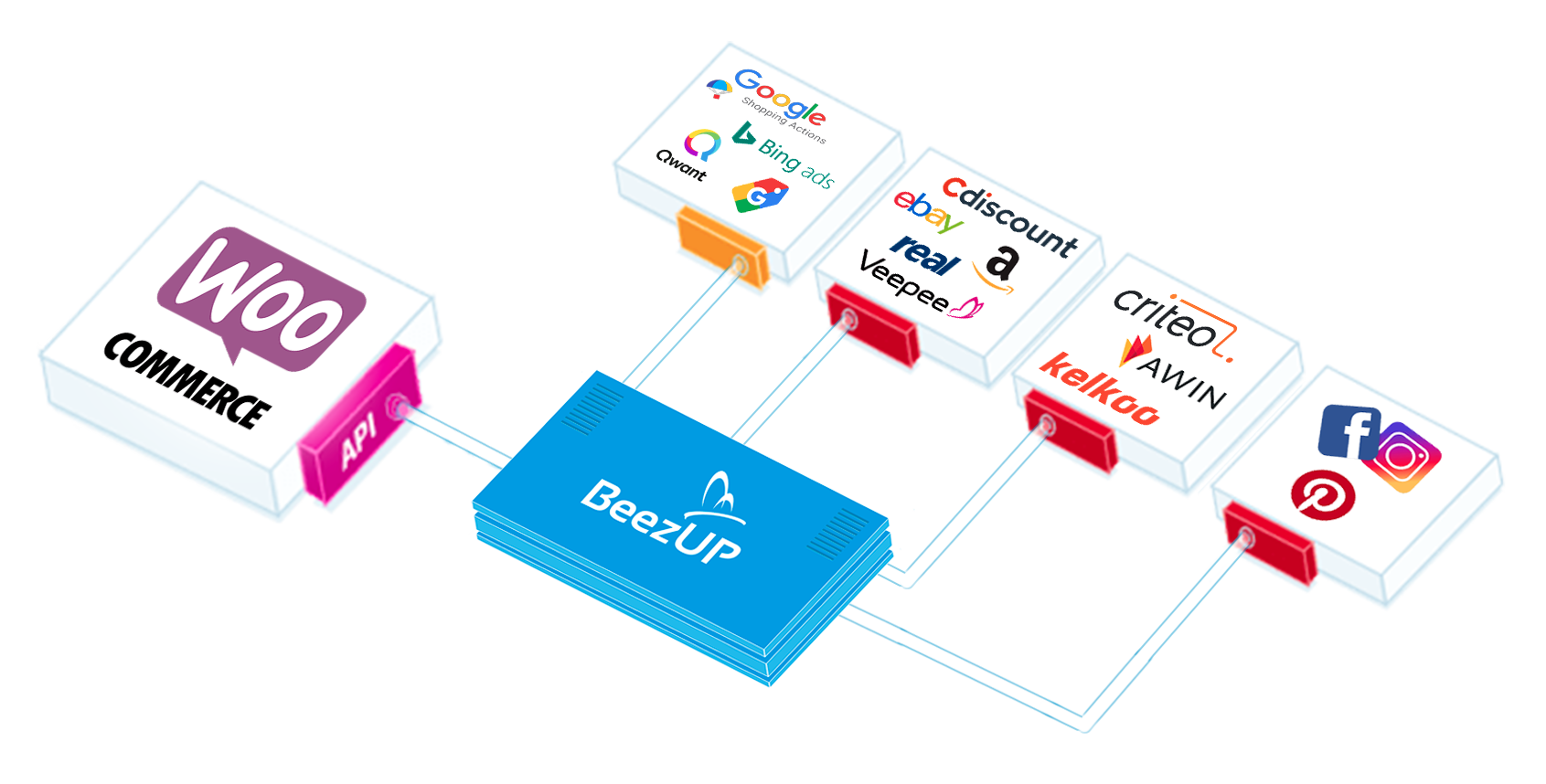 The BeezUP WooCommerce module provides a bi-directional connection between your e-boutique and BeezUP, providing you, once installed and configured, with access to a number of compatible BeezUP channels: price comparison engine, marketplaces, social networks, retargeting, Product Ads and affiliation…
Constantly evolving, our module covers 3 major areas:
Generation of your product catalogue in BeezUP format.
Bi-directional synchronisation of your orders from marketplaces.
Activation of our statistics tracker for comparison or affiliate networks.
The advantages of our WooCommerce module
1 – A source catalogue in the appropriate format
Our module for WooCommerce allows you to generate your product catalogue, make it accessible from an http link. The latter can be personalised through a number of filters and options so you can personalise and export the fields of your choice.
Its strongpoints:
   + Several filters available (categories, non-inventory offers, etc.)
   + A precise, personalisable choice of fields to be exported
   + Descriptions with HTML
   + Management of product variations
   + Limitation of access to source feed via IP address

2 – Marketplace orders
The orders placed on marketplaces will be directly and automatically imported into your WooCommerce e-shop, they will then be visible like any other order placed on your website.
For the dispatch of your orders, the BeezUP module will automatically send the "dispatched" status as well as the tracking information (tracking number, transport and tracking link) to the marketplaces, so you no longer have to go to your marketplace accounts to manage your orders!
Note that your stocks will also be synchronised.
Its strongpoints:
   + Bi-directional synchronisation of marketplace orders
   + Fulfilment order options
   + Automatic carrier mapping
   + Personalisation of orders to be imported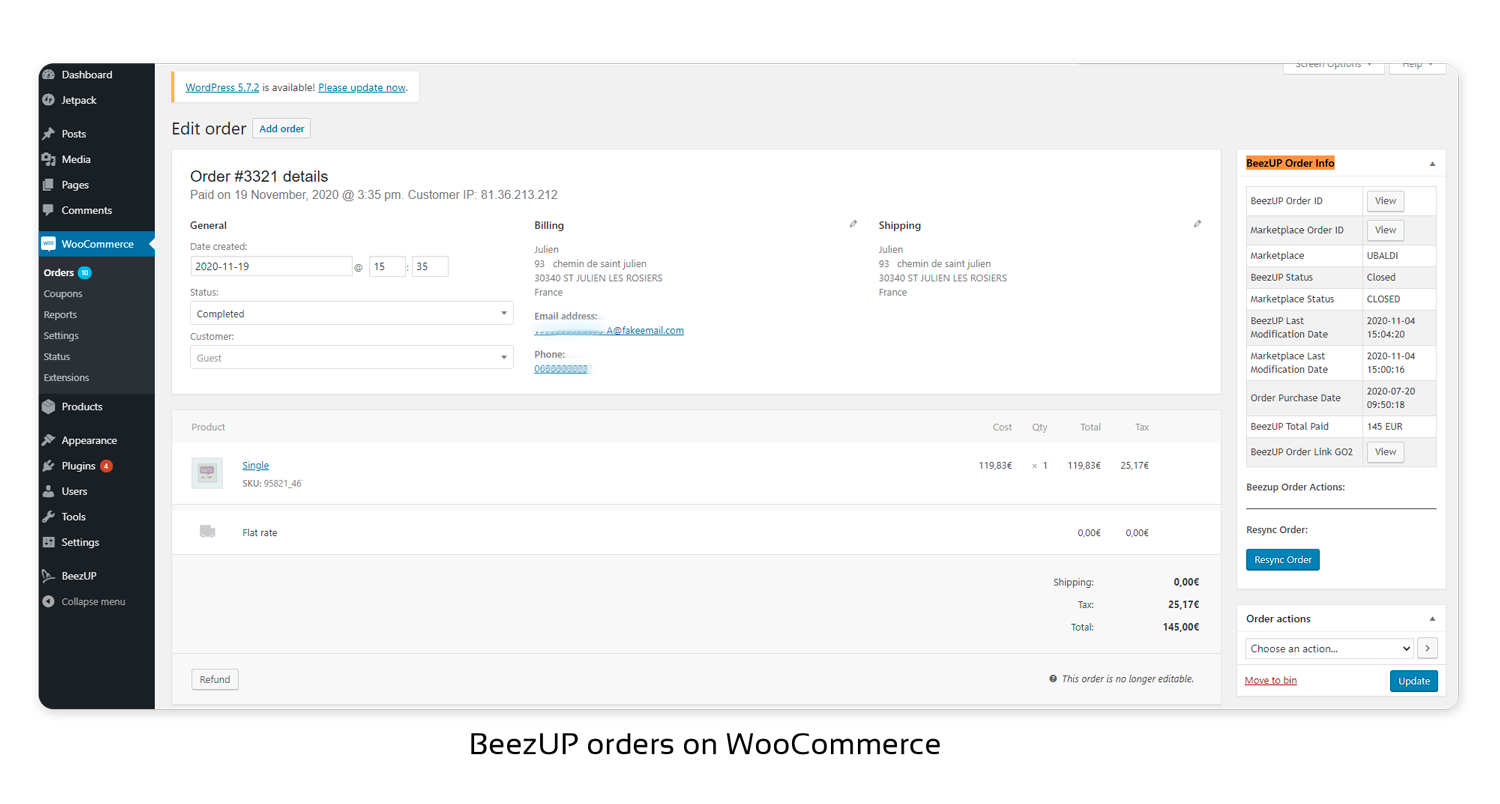 3 – Comprehensive tracking of your activity
Similarly, for tracking orders made on your site thanks to clicks from price comparison sites and other networks, BeezUP's WooCommerce module activates a tracking code that is totally invisible to your visitors, allowing you to aggregate in BeezUP click and sales statistics from the networks managed through BeezUP.