Selling on several marketplaces means multiplying profits, but also your workload.
Indeed, these have their own requirements for the structuring of the product catalog, which makes the task all the more difficult.
So, you can't cut corners. To get a return on investment worthy of your efforts, it's in your best interests to go through a feed manager.
The feed integrator acts BEFORE you even launch on marketplaces and generally puts a team at your disposal to advise you on your e-commerce strategy!
The intermediary between your online store and marketplaces, the multichannel product feed management tool allows you to structure, enrich and distribute a product catalog that meets the criteria of each platform, without losing data and without affecting your source stream.
In addition, it allows you to manage your orders and stocks from a single platform, increase your conversion rate, gain visibility, manage your customer messages, etc.
So what are the benefits of a feed manager for selling on marketplaces? How can it help you to be efficient? We'll tell you all about it 👇
---
SUMMARY
1. Structuring your product feeds and exporting your catalog in the right format
Let's suppose you want to sell on the Amazon marketplace. You go to its back-office and notice that it requires a specific product catalog format, in other words a matrix in CSV format, as long as your arm, that must be completed, with fields you don't currently have in your catalog. To do this, you manually edit the fields of your feed so that they match the fields required by the marketplace.
After this long, drawn-out task, which is called structuring the product feed, you have finally managed to manually import your catalog onto Amazon!
However, if you want to repeat the operation on another marketplace, such as Fnac, you will have to do it again from A to Z. Not to mention that not all platforms require the same matrix format and therefore the same data. Indeed, each marketplace has its own product catalog structuring requirements.
Here is a diagram that will give you an idea of the heterogeneity of marketplace formats👇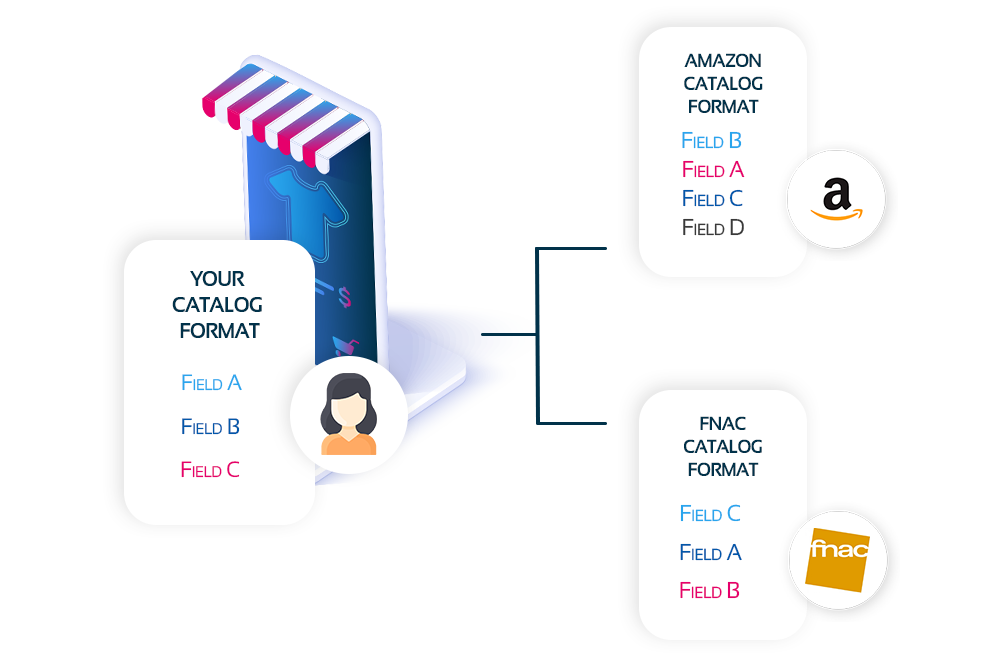 In addition to being time-consuming, this can be a source of frequent errors impacting your daily work, and even your business.
Using e-commerce feed management software, you import more than a single catalog and customise it to match the requirements of each marketplace. With this simplified process, distributing your products on multiple e-commerce platforms and expanding internationally becomes "child's play".
It must be said, going through the flow manager will require careful configuration (mapping) at first. But you will save time, enhance your performance, increase your conversion rate, while ensuring a good return on investment.
Note that the feed integrators provide a regular update of the mandatory attributes of each marketplace, which also ensures that you are up to date. 😉
They also enable you to enrich your product feed in order to cover any gaps in your own catalog.
At BeezUP, our customised fields allow you to adapt your catalog and customise your offers intuitively.
2. Adjust your prices on each marketplace
In your marketplace strategy, you will have established different sales tactics depending on the platforms (based on commissions, targets, product types, etc.), which also include your pricing policy.
Also remember that on the marketplace you are in direct competition with other sellers and that your customers can easily compare the different offers. To do this, you may have also enhanced your product cards in order to stand out.
But that's not enough… You must regularly update your prices based on those of your competitors and market fluctuations.
Indeed, a good pricing strategy naturally plays an important role in determining the winner of the Buy Box.
So, if you have a number of products and you also sell on several platforms, you risk being quickly overtaken and leaving the field open to your competitors.
And this is where the feed integrator comes in. It enables you to define fine-tuned price rules according to your product types, seasonality, your margin, your stock, the currency of the country, etc.
Furthermore, while maintaining your position and therefore the buy box is not easy, you should know that the marketplace feed manager can work hand in hand with a repricer due to the introduction of automatic rules.
3. Managing your orders and stocks automatically
Mastering the management of your orders and your stocks on each platform is a difficult challenge to meet…
Indeed, if you don't use a feed management tool, you have to manually track and manage your orders on each marketplace's back office, in addition to those of your online store.
Not to mention your stock management. You have to juggle between your site's stock and that of each marketplace. This involves manually decrementing the stock of your store daily and for each marketplace. A titanic task! 😫
Apart from this, this step entails a significant risk: selling products that are no longer in stock!
For example, let's say you have 5 smartphones in stock. You have 2 orders on Darty, 4 on Back Market and 1 on your site. What bad luck! You are forced to cancel orders because you don't have that quantity of products available…
Not only will you have unhappy customers, but you run the risk of being penalised by the marketplace if your order cancellation rate is too high.
This is when the feed manager demonstrates its effectiveness by allowing centralised, automated management integrated into the back office of your online store.
I'll explain.
Indeed, thanks to modules connected to your CMS (PrestaShop, Magento, WooCommerce, etc.), or via an API, all your orders are automatically uploaded every half hour to your store's back office [i].
Therefore, the feed integrator reduces order processing time and allows you to keep your customers satisfied while meeting marketplace SLAs.
In addition to orders, automation allows you to synchronise your stocks from a single platform.
[i] for marketplaces that have an API
✨ Bonus ✨
BeezUP's "Conversations" feature even allows you to respond to messages from your marketplace customers from your merchant page!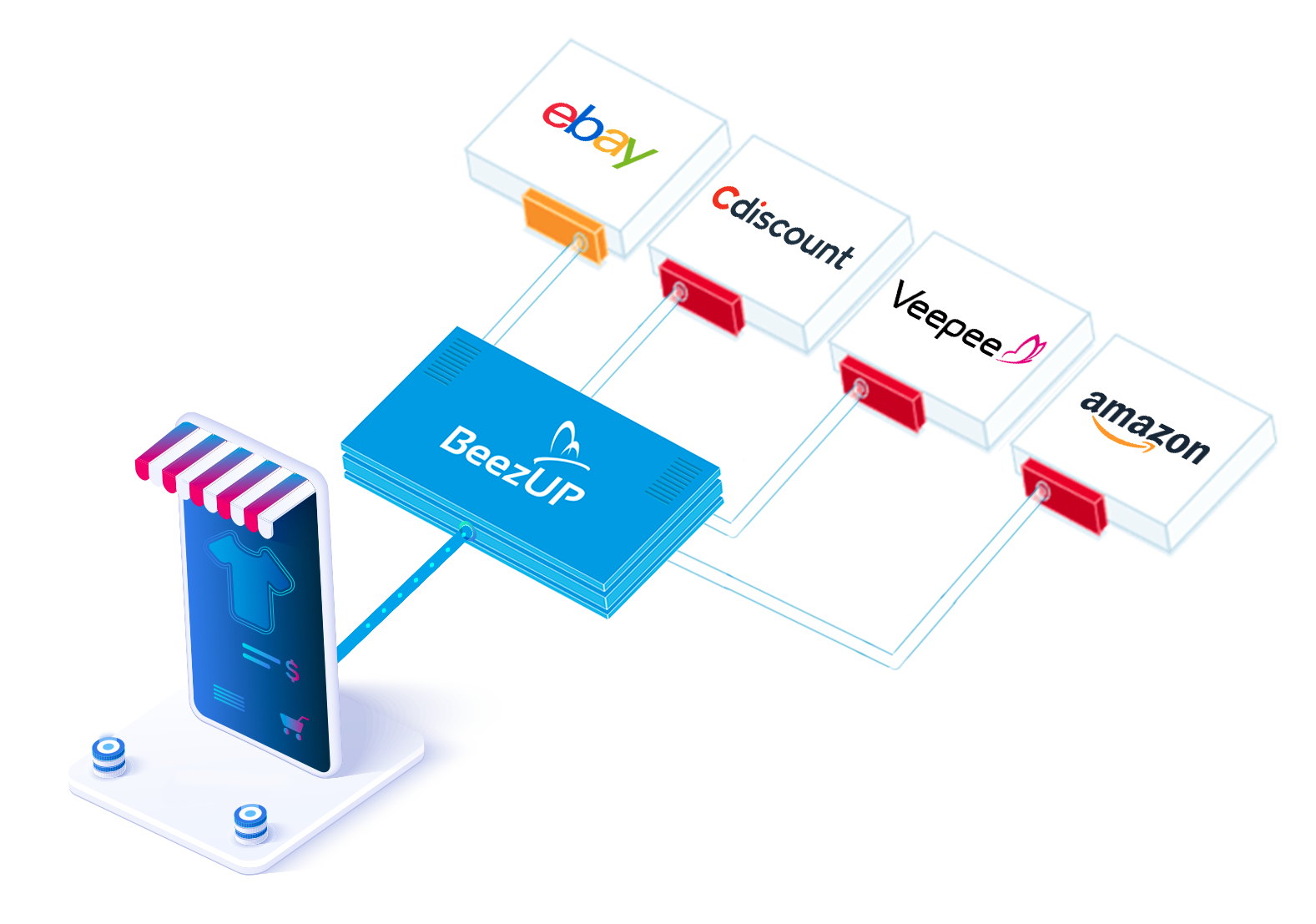 4. Developing your catalog while maintaining an updated product feed on each marketplace.
Your catalog is constantly developing. Whether it be for adding or editing fields that meet new marketplace requirements, due to a change in VAT law or rules, or simply because you want to distribute new products or your offers change.
In the latter case, in addition to your stocks, you are required to update your feed in a number of ways: change in delivery conditions, new mandatory fields for the AGEC Law for example, promotional offers, etc.
Let's take the case of sales. You want to make a discount on some of your products during this period. Depending on the type of product, the market, the competition, the country, the delivery time, the marketplace and the commission, you will have different pricing strategies and therefore different price reductions.
Again, in manual management, you go to each platform's back-office to modify the offers concerned and update them at the end of the promotion.
In this situation, you can't deploy a sufficiently effective strategy against those of your competitors who have more resources or who use an e-commerce feed aggregator. 😔
Taking the example of BeezUP, you simply have to create customised fields to apply a percentage reduction on your catalog without touching your source feed.
Note that the feed manager allows automatic and fluid updates with marketplaces.
🛒What to bear in mind about the e-commerce feed manager? 🛒
It saves you time in structuring, enriching and distributing your catalog to the various marketplaces;
It takes care of your updates and brings your product into line with the obligations issued by marketplaces;
It reduces the order processing time due to automatic feedback of orders and their centralised management;
It carries out the automated decrementation of your stocks thanks to the synchronisation between your online store and the marketplaces;
You can gain in visibility and better target your customers. Which, at the same time, increases your return on investment. 🤑
So, you will now have understood why a feed manager like BeezUP will very quickly become essential for you to develop your turnover on the marketplaces.
Automation that saves you time and increases your efficiency will allow you to develop an omnichannel strategy and conquer the international market.
More than just a tool, it is also a service that will allow you to optimise your e-commerce strategy, and manage all your networks from a single platform.
Now it's up to you to choose the right feed manager for your business model! 😉
---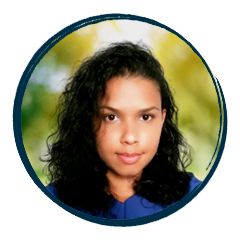 Annabelle Granulant
Content Manager at BeezUP