Sell in Europe's biggest marketplaces
BeezUP gives you access to the most specialized and generalist marketplaces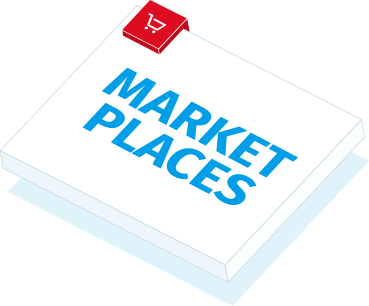 A marketplace is an e-commerce website grouping products from various retailers.
Visitors can buy products directly in the marketplace. It is vital to provide accurate data to marketplaces since they sell products supplied by third parties, including up-to-date prices and stock.
Main model: CPA (Commission)
Don't wait any longer to raise your brand internationaly and multiply your customer contact points!
Because a personalised demo is worth more than 1000 words. Let's talk about you project!