E-commerce today is no longer just about offering products for sale, but about providing an enhanced user experience. Consumers are looking for all-inclusive experiences that cover all stages of their buying process.
Jeff Bezos understood this well and has been hammering it home since the early days of Amazon: customer obsession is an essential ingredient in the success of any business, regardless of its sector.
In e-commerce, the relationship with the customer is a key component in customer satisfaction. Indeed, although they may be dissatisfied with a delivery time that is too long or with a product that is not to their liking, quality exchanges with an attentive customer service department can ensure they end up with a pleasant memory of their order.
Many books and best practices exist on the management of the customer relationship in e-commerce, but few address the challenge it represents in a multi-marketplace context with its associated operational difficulties.
---
SUMMARY
1. Two-edged challenge of satisfaction: customers and marketplace
Did you think that the end customer's satisfaction was your main objective? That's true, but it's not enough in a marketplace context. You also need to secure the satisfaction of the marketplace itself! The satisfaction of one usually leads to the satisfaction of the other, provided, of course, that you meet their SLA*.
If you already sell on marketplaces, you know how demanding they are when it comes to the service you give customers: often every single operation is followed up with a dedicated and monitored performance indicator.
The first KPIs** at the centre of logistics operations are those linked to orders: refusal rate, late shipment.
The one that is often less observed and yet just as important is the one connected to customer management: response time.
Marketplaces pay as much attention to this response time as they do to the time it takes to send orders, because they know it is of key importance in the "overall" customer experience.
It is therefore merchants' responsibility to organise themselves to meet these response time requirements, even in an unfavourable operational situation. Otherwise they may be penalised or even excluded.
If we take the example of the "Conversations" feature available on BeezUP, it provides a standardised view of read/unread, processed/unprocessed read messages to help you respond as quickly as possible.

The response time varies between 24 and 48 hours depending on the marketplace.
⚠️ Note that some of them include weekends and public holidays in these times!
* Service Level Agreement
** KPI : Key Indicator Performance
2. Marketplaces and customer relations: the lair of heterogeneity
Like other e-commerce flow integrators, at BeezUP we have been tackling the significant heterogeneity inherent in the different technologies and requirements of each marketplace: products, offers & orders, for years.
But we have realised that the e-commerce customer relationship is often ignored, even though it brings with it a significant number of problems linked to the multi-marketplace context…
This is what we have observed:
a. Communication channels
The tools offered by the marketplaces to communicate with customers differ according to the platform and are not necessarily bi-directional. In other words, not necessarily the same tool and/or process is used to receive a message as it is to respond to it.
Some marketplaces alert you by email that a message has arrived, but you then have to reply to it via their portal. Others work exclusively by email, while some only offer chat via their portal.
Here are a few examples:
Amazon works almost exclusively by email
Cdiscount and the Mirakl marketplaces (Boulanger, Conforama, Darty, Leroy Merlin, Worten, etc.) operate on a hybrid basis: an email is sent to alert you that a message has arrived and you then have to go to the marketplace portal to reply to it.
As for AliExpress, customer relations are managed exclusively by chat on the merchant portal.
b. Response time requirements for customer messages
The response time requirements for customer messages also vary according to the marketplace. While some (very few) don't have any, the majority expect you to respond within 24 hours, while the most accommodating tolerate up to 48 hours.
Faced with such requirements, combined with the different means of communication applied in each marketplace, operational management becomes a real challenge!
Every day you need to juggle with different interfaces, different languages, different workflows*, different response times… it's a real challenge not to make any mistakes.
* A workflow is an automated task sequencing system generally involving different participants
Some specific examples:
24hrs (including weekends and public holidays!)
48hrs in business days
48hrs in business days
100% replies within 24 hours (weekdays)
24h
(working hours)
24h (excluding weekends and holidays)
What about a tool that would standardise, rationalise and unify the management of marketplace messages to save precious time and limit the risk of forgetting to reply? 😏
c. The degree of mediation of marketplaces
Another difference between the various online sales platforms is their involvement in customer support mediation.
What does this mean? 🤔
Most marketplaces allow you to exchange information directly with your customers and only intervene in the event of an escalation initiated by the customer or the merchant itself, in order to arbitrate. The marketplace then acts as a mediator between you and the dissatisfied customer.
Some, such as Spartoo, take care of customer relationship management themselves and only interact with you if they need more information. Practical, but you need to be aware of this because you no longer have control over your marketplace customer communication on these platforms.
d. Communication processes
Another problem arises from the fact that the different types of customer or marketplace messages don't all follow the same workflows*. So you cannot handle all messages the same way, depending on their origin (inbound or outbound), the interlocutor and the timing (pre- or post-sale).
For example, a pre-sales question about a product may be sent to you via the marketplace portal, while a product return request may be sent by email.
On Rakuten, pre-sales product questions and post-sales orders are not handled by the same tool! 🤯
Another illustration is that some online sales platforms allow you to proactively contact a customer ("outgoing" message) in the event of a delay to an order, for example, while others prohibit this and only allow "reactive" interactions after a customer request.
e. Tolerated content: format, attachments by marketplaces
The last problem that doesn't arise in email exchanges, but that must be considered in the marketplace context: the types of content authorised in exchanges with your customers.
Indeed, some marketplaces don't accept attachments in replies to messages, while others don't accept HTML…
Rakuten in particular doesn't accept attachments or HTML in customer messages.
If, in order to gain time and responsiveness, you have decided to standardise your customer messages regardless of the marketplace, they will likely be illegible or incomplete when received, automatically entailing the risk of a misunderstanding on the customer's part and therefore their dissatisfaction… 😞
By using BeezUP's "Conversations" option, these differences are eliminated by offering a single, homogeneous experience for processing all your marketplace messages.
Faced with continuous pressure from marketplaces, combined with a heterogeneous operational state of affairs, merchants often have no alternative other than to devote a very large time budget to this.
In order to tackle this, as an e-merchant it is in your interest to draw on good growth and management partners. An e-commerce feed manager such as BeezUP brings with it a range of product feed management and enrichment services all on the same platform, but that's not all!
Given the heterogeneity of marketplace customer relationship tools and the constant pressure from marketplaces, we wanted to improve your day-to-day as a merchant by offering you a marketplace messaging feature: "Conversations".
Thus, together we can meet the challenges and needs of online buyers who are increasingly vigilant when it comes to their purchasing experience.
---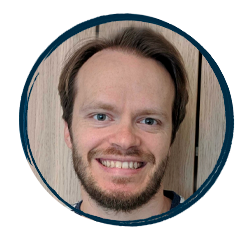 Charles Barat
Co-fondateur & CPO at BeezUP