Recruitment:
would you like to join BeezUP?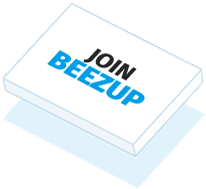 Be part of the BeezUP adventure and join a young, cheerful, close-knit and energetic team. We're a flexible business continuously working to achieve technical and commercial excellence, with ambitious growth targets in the European market. Would you like to take part in a start-up adventure and meet multiple challenges?
Want to succeed as part of a team and share best practices?
We're always looking for talented people at BeezUP. Do you fit the bill? Apply now.
Send your CV and cover letter to jobs [at] beezup.com
Please specify the job you are interested in.
All jobs are available at varying levels of experience (trainees, junior permanent contracts and senior permanent contracts)
Internships and staff positions: e-commerce data feed management vacancies
INTERNATIONAL CUSTOMER SUPPORT ASSISTANT/MANAGER
Working within the international technical support team, you will provide customers and internal employees with BeezUP user support. The goal of the service is to ensure customer satisfaction by meeting their support needs: responding to customer requests, monitoring response quality, producing procedures, moderating webinars, training sessions, and so on.
By working with an international clientele in French, Spanish and English, you will develop, in addition to a strong feel for customer relations, your technical expertise in listing on European marketplaces and price comparison engines via API/WebServices/Flux HTTP, Analytic Web (cookie tracking) and SQL requests.
OFFICE-BASED SALES REP
Primarily a hunter, you will be responsible for a portfolio of existing customers and prospects, in addition to building the loyalty and developing your own customers.
Taking an advisory approach, you will manage all sales processes for qualified microenterprise and SME prospects. You will mainly work by telephone using CRM and related web tools. You will make an active contribution to growing sales in France and Europe, and help improve best practices. Your primary goal will be to ensure customer satisfaction.
INTERNATIONAL PARTNERSHIP ASSISTANT/MANAGER
Working as part of the Product team, you will be responsible for integrating new marketplaces or price comparison websites.
The aim of this service is to ensure the technical compatibility of BeezUP with more than 1,500 partner networks around the world, including recovery of new partner specifications and setting-up channels within our system.
In conjunction with French and international partners, you will develop your technical expertise in listing on Europe's largest marketplaces and price comparison websites via API/WebServices/Flux HTTP, and data structuring languages, such as HTML, SQL and XSLT.
DEVELOPER / GEEK
Working within our dream team, you will help develop the BeezUP platform. Dream of leading-edge technology but actually working in archaeology? Don't despair, BeezUP is here!
Curious about this line of business and technical implementation, you will use your knowledge of Microsoft Framework .NET (C#), API REST, Windows Azure, SQL Server 2016, Multithreading, Design Patterns as well as CQRS, Event Sourcing, Actor Model, Microservices, Swagger/OpenAPI, .NET Core, and Linux as part of your everyday work. You may also grow your consumption of pineapple pizza and fine-tune your expertise in Better Call Saul.
To apply, please send your CV and cover letter to jobs [at] beezup.com