Magento is an open source e-commerce solution launched since 2008 and belonging to the world giant Adobe since May 2018. Today, it has more than 250,000 e-merchants using it worldwide, which represents about 30% of the market share.
The Magento 2 solution was launched in 2015 in order to erase the defects of the first version: faster, more ergonomic, more modular, and responsive.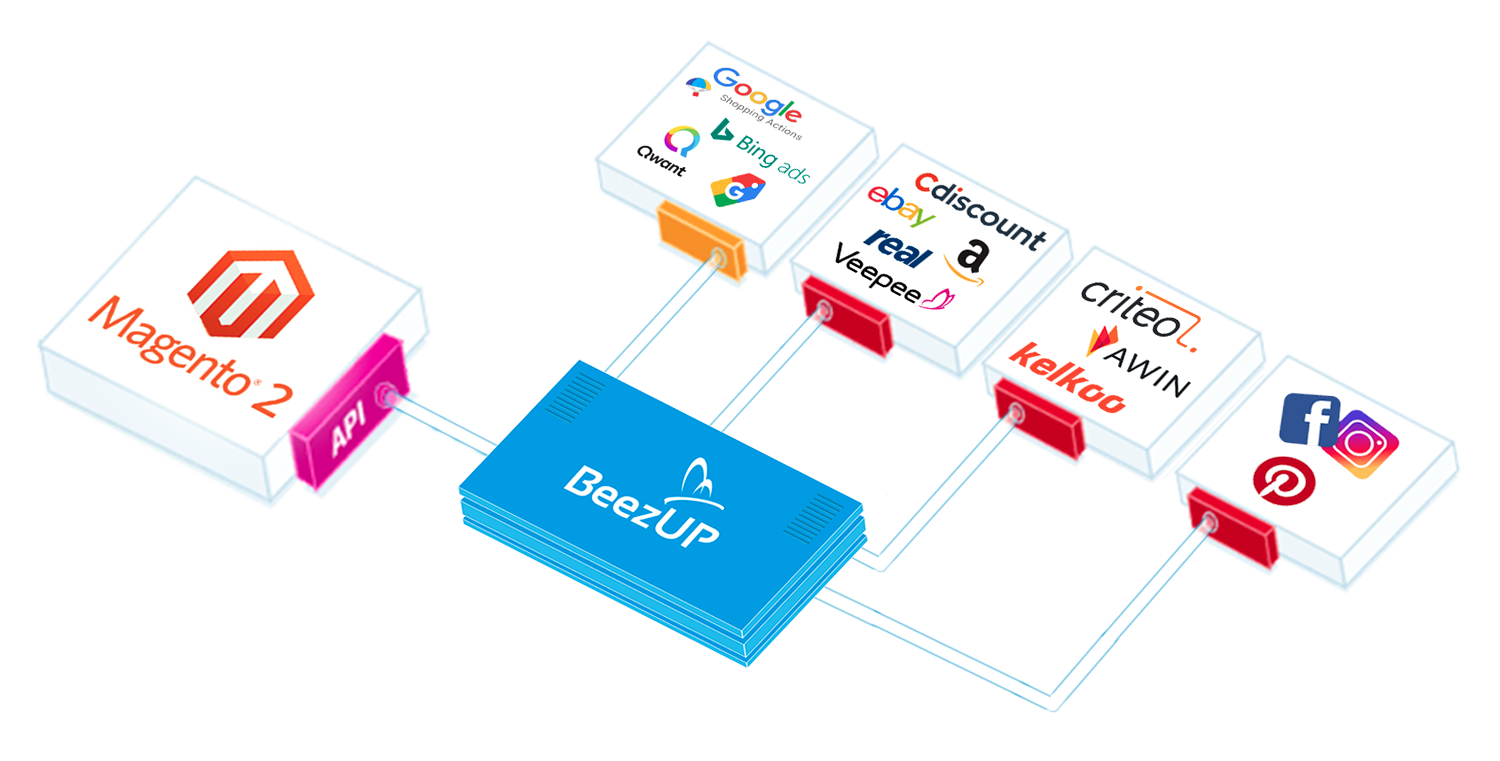 The Magento 2 BeezUP module provides the essential technical link between your e-shop and BeezUP.
Once installed and configured, you will be able to access the many BeezUP compatible networks: price comparison engine, marketplaces, social networks, retargeting, Product Ads and affiliation…
Constantly evolving, our module covers 3 major pillars:
Export of your product catalogue in BeezUP format.
Bi-directional synchronisation of your orders from marketplaces.
Activation of our statistics tracker for comparison or affiliate networks.
The advantages of our Magento 2 module
1 – A tailored source catalogue
The BeezUP module allows you to generate your product feed to BeezUP, which can be customised through a number of filters and options in order to send a catalogue that meets your needs.
Its strongpoints:
   + Several product filters available (categories, stock, etc)
   + A precise choice of exported fields and attributes
   + Refined management of product types: variants, configurable groups, etc.
   + Choice of carriers and geographical regions to consider for shipping costs

2 – Marketplace orders
Your orders from marketplaces are imported directly and automatically into your Magento 2 shop, they will then be visible like any other order placed on your website.
Once the order has been dispatched, the "dispatched" status and the tracking information are automatically sent to the marketplaces, so you no longer have to go to the marketplaces to manage your orders!
Note that your stocks will also be synchronised.
Its strongpoints:
   + Bi-directional synchronisation
   + Multi-shop management
   + Fulfilment order options
   + Automatic mapping of carriers
   + Personalisation of orders to be imported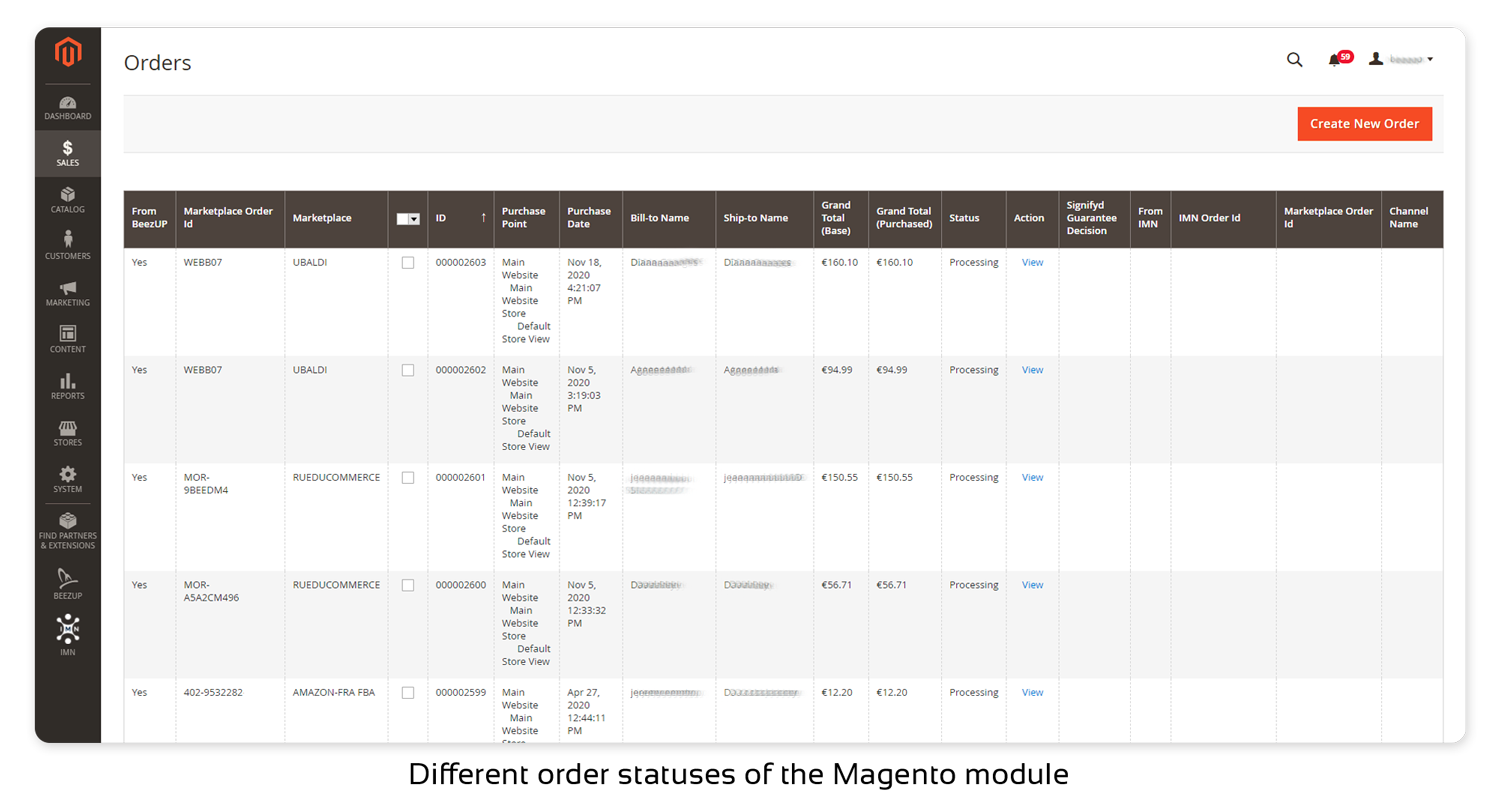 3 – Comprehensive tracking of your activity
Our module allows the activation of a tracking code, totally invisible to your visitors, which allows the aggregation in BeezUP of the clicks and sales statistics of the networks managed through BeezUP.