Make life easier by integrating
BeezUP with your store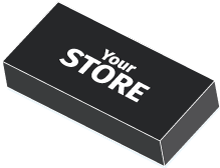 Turnkey modules to connect your store with BeezUP
Find your BeezUP-compatible solution below.
Let our free modules take care of everything: sale tracker implementation, data feed configuration, order and stock management, and more. Plus lots of options!
If your e-commerce platform is not listed here, get in touch!
New API to connect BeezUP with your store
Leverage the new API REST v2.0 to continuously boost real-time interaction between your store and BeezUP.
Marketplace order management:
Recover orders in line with your chosen criteria with the requested data
Unit or mass status real-time updates
For full BeezUP account control, you may:
Manage shared accessof your stores between employees and external agencies
Schedule and trigger your source data feed importation
Edit your channels settings as if you were in BeezUP: cost, categories, mappings, filters, and so on.
Access your statistics to build the dashboards of your choice
Learn more about our API : https://api-docs.beezup.com/