Our goal is
to give your business wings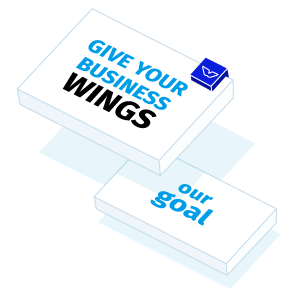 Since 2009, BeezUP has focused exclusively on e-commerce sales in marketplaces and on price comparison engines by providing an e-commerce data feed management platform to more than 2,000 online retailers in Europe, including Norauto, Lapeyre, Gémo, Intersport, Maxitoys, Castorama and Mobiliermoss.
An entrepreneurial adventure
The BeezUP adventure began nearly ten years ago when Michel Racat and Charles Barat, then founders of an online store, were faced with the need to handle multiple customer acquisition sources. To achieve sufficient profit margins, they had to develop marketing and technical expertise in multiple acquisition channels. That's why they developed BeezUP, an e-commerce data feed management platform for price comparison websites, marketplaces and other digital acquisition channels.
Self-financed from its first year, the startup expanded and developed a structure capable of pursuing its European development with peace of mind. All of the company's strategic choices aim at achieving its top priority – quality – while continuously providing customers with first-rate support.
BeezUP: five key dates
2009: BeezUP is launched and rapidly makes its mark. The platform is awarded seven innovation prizes, including one from the French ministry for research and another from the E-commerce Paris trade show.
2010: Southern Europe opens its doors to BeezUP, which expands in Spain and Italy. The following year, BeezUP satisfies the high standards of German customers and continues its European expansion in German-speaking countries.
2013: The market changes rapidly and BeezUP anticipates the emergence of marketplaces. BeezUP regularly adds to its partner network (up to the current 1,500 networks) and enhances the platform's features to make day-to-day data feed management easier.
2016: In line with its customer support-centered strategy, BeezUP launches the BeezUP Academy, its marketplace and price comparison engine management support program. These onboarding services, training webinars and performance optimization tools simplify the everyday lives of its customers.
2017: A comprehensively redesigned platform is scheduled to launch in early fall. Already being beta-tested with customers, it is the result of three years of R&D and engineering.
Receive updates on the release of the new BeezUP platform.
Sign up for our newsletters
Get to know the BeezUP team
Our teams work alongside you to grow your business and build BeezUP's success. Passionate about e-commerce, technophiles and proud of it, they are always looking for new ways to optimize your sales performance and visibility.
People-centered with a strong sense of service and exacting standards, our team is driven by shared values.